Fashion, Beauty and Career Blog | HEATLNDN
Posted by Anna Kareem on


Are you ready to embark on a journey of transformation, turning your makeup haven into a luxurious and stylish sanctuary? The allure of makeup goes beyond cosmetics—it's a canvas for self-expression, a confidence booster, and a tool for transformative beauty. Beyond the array of beauty tools and products lies a realm where the magic happens—the perfect girly makeup room. Join me as we explore the steps to craft a truly fabulous and glamorous space that reflects your unique style
Posted by Anna Kareem on
Glass makeup organisers seamlessly blend sophistication and functionality. Their transparent design not only adds a touch of elegance to your vanity but also allows you to easily access your cosmetics. With features like protective lids and customizable compartments, they bring efficiency to your beauty routine. Discover the perfect glass makeup organizer to elevate your daily regimen, whether you're a makeup artist or beauty enthusiast. These organizers combine organization and artistry, creating an elegant and efficient experience you'll love
Posted by Anna Kareem on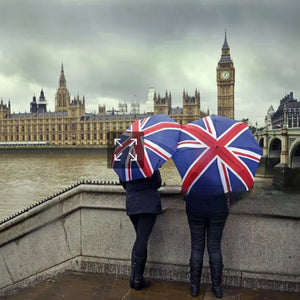 Discover the key to staying warm and stylish in the United Kingdom's challenging winter climate. From luxurious faux fur coats to trendy teddy jackets, our guide unveils the must-have winter essentials for the UK. Layer up with thermal underwear, embrace versatile ankle boots, and don't forget to add a touch of elegance with trench coats. Explore the popular winter clothing options at HEATLNDN, including the statement
Fox Faux Fur Coat
and the chic
Long Faux Fur Coat
. Plus, learn how to maintain your winter wardrobe and stay both warm and fashionable. Don't miss the fashionable
Asymmetric Black Puffer Gilet
- perfect for layering. Prepare for a UK winter in style!
Posted by Abida Nasreen on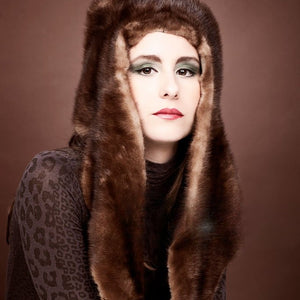 Elevate your winter style while making a compassionate choice. Discover the warmth and elegance of faux fur, all while supporting ethical fashion. Dive into our guide today!
Posted by Anna Kareem on
Celebrating Excellence: The World's Top 5 Makeup Organisers
In the realm of makeup organisation, the quest for perfection often leads us to discover remarkable solutions that elevate our beauty routines. Join us on a journey through the creme de la creme of makeup organisers, where practicality meets aesthetics in a harmonious blend. These makeup organisers not only offer abundant storage for your beloved makeup collection but also effortlessly enhance the visual appeal of your vanity. Prepare to meet your beauty's best friends.
---